About Us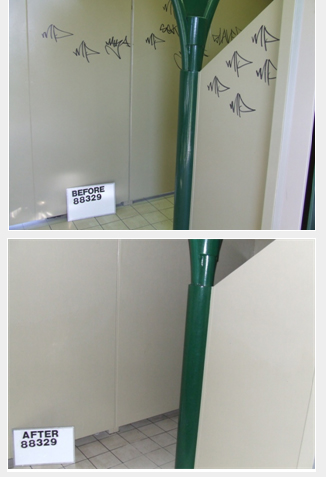 Total Anti-Graffiti Solutions was established in July 2004. After spending 5 years establishing and operating a branch of a Leading National Graffiti Removal Company. We believed there was a need for a more personalised service and so began T.A.G.S.
We have created what we believe to be one of the most sophisticated graffiti removal systems in place today. With our state of the Art Graffiti removal products and our leading edge technique we are able to remove graffiti alot quicker and more efficiently then alot of our competitors .
At T.A.G.S we believe that:
1. Our customer service levels will be maintained through our willingness to listen to our client's problems then provide solutions at cost effective prices.
2. We provide our clients with the latest information and materials.
3. Based on our policy of exceptional customer service by successfully fighting off local vandalism our client base will grow on referral from our existing clients.
4. It is important to put back into the community by supporting local companies and businesses.
I have spent the last 22 years working within the building industry and 10 years of this removing graffiti we have developed an understanding of our local area and the problems we face.